Elections: Call for a new President & VP
The club needs a new president and vice president. Anyone who has been a member of the club for at least one year may apply at the next meeting.
Upcoming Events:
Club meeting on Thursday February 6, 2020
Club meeting on Thursday March 5, 2020
Amateur Radio Exam on Saturday March 7, 2020
The Gallatin Ham Radio Club, W7ED, is a welcoming club! Please join us and join in the fun of amateur radio and public service!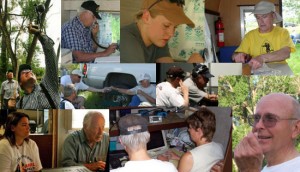 Whether in a national emergency or in response to local search & rescue and fire emergencies, ham radio operators right here in Gallatin County are part of your emergency communications network. Join us in service to your community!