Upcoming Events:
There are no club meetings in July and August. The next scheduled meeting is September 3, 2020. Please check back to see when the next face to face meeting at the SAR Building will be permitted. The dates when members may meet face to face at a club meeting will be reviewed based on the government recommendations in relation to the coronavirus pandemic.
The next scheduled exam will be September 5, 2020. Click the link above for more up to date information.
The Gallatin Ham Radio Club, W7ED, is a welcoming club! Please join us and join in the fun of amateur radio and public service!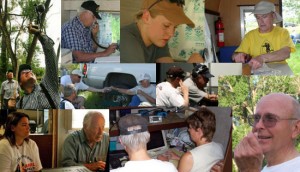 Whether in a national emergency or in response to local search & rescue and fire emergencies, ham radio operators right here in Gallatin County are part of your emergency communications network. Join us in service to your community!